FESTIVAL TOWERS
@

VAUGHAN SUBWAY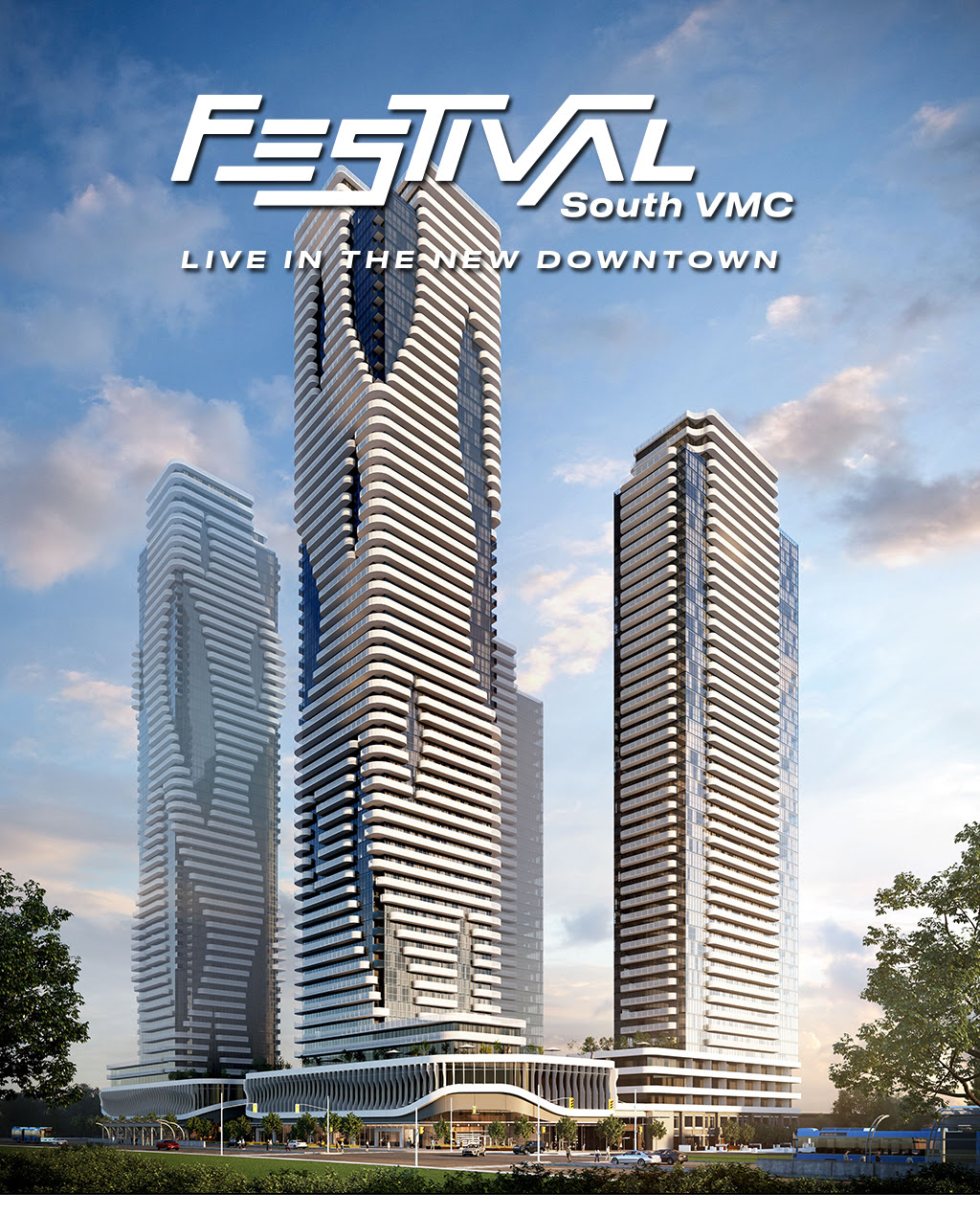 A NEW CITY COMES ALIVE
Welcome to Vaughan, a community where vision and innovation boldly come together to create the city of the future. Already leading the way in public transportation with the first subway station outside of Toronto, Vaughan is also forging ahead in medical science, environmental sustainability and STEM talent – transforming a suburban municipality into a world-class city.
GO EVERYWHERE
Living at Festival means residents are within minutes of North America's award-winning rapid transit system and regional transit, connecting them to the entire GTA and beyond. The VMC Subway Station is designated by Metrolinx as a Mobility Hub, and is accessed by York Regional Transit (YRT), VIVA buses and ZUM transit.
TO SECURE A SPOT IN LINE & PURCHASE A UNIT
PLEASE BRING A BANK DRAFT DEPOSIT OF $5,000 (FULLY REFUNDABLE)
PAYABLE TO BUILDER'S LAWYER
DENTONS CANADA LLP IN TRUST
WHY YOU SHOULD BUY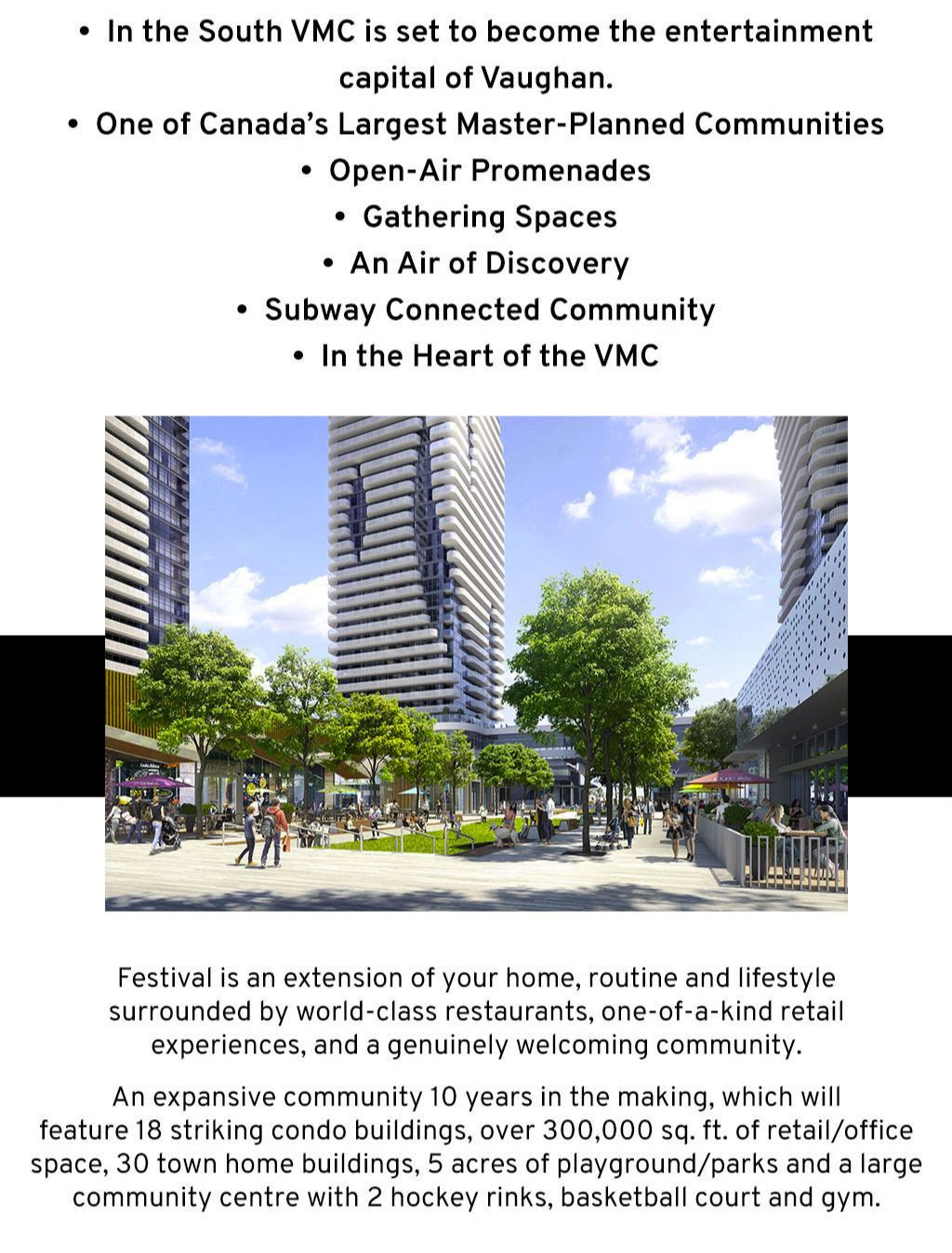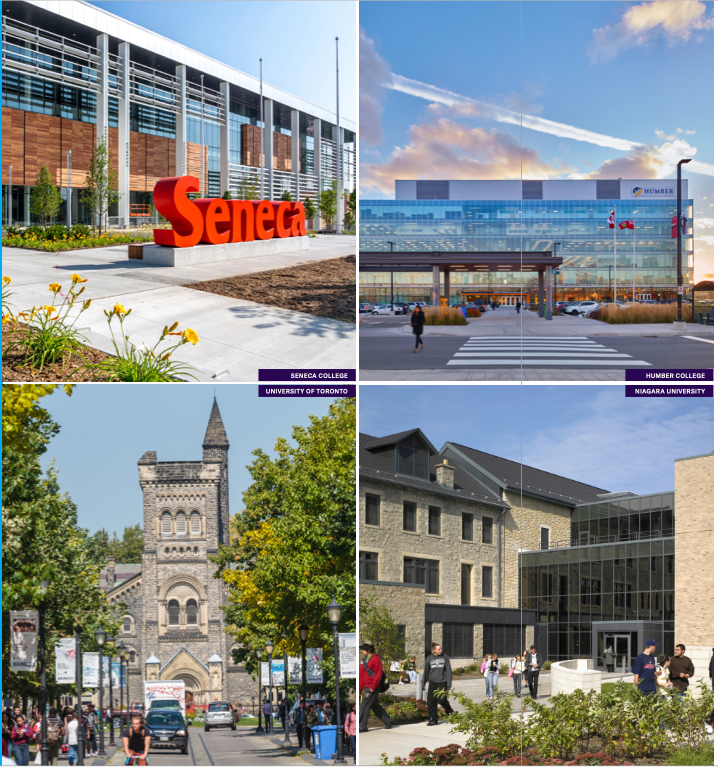 ENDLESS LEARNING OPPORTUNITIES
SENECA COLLEGE
This vibrant college located in North York has over 5,000 full time students. Rated as York University's number one transfer partner institution, its diverse programs include Arts & Science, Biological Science, Chemistry, Technology & Media and Creative Arts.

HUMBER COLLEGE
Humber emphasizes hands-on, career-focused learning. Offering a broad range of credentials including bachelor's degrees, diplomas, certificates and Ontario graduate certificates, Humber will help you chart the best path towards your goals.

UNIVERSITY OF TORONTO
Canada's top-rated university, with international students representing 21% of its total enrollment, University of Toronto is globally recognized as a leader in innovation and cutting-edge research.

NIAGARA UNIVERSITY
Vaughan's 1st university, Niagara University, opened a 12,000 sq. ft. location in VMC in January 2019. Niagara University and Humber College Institute of Technology and Advanced Learning have partnered to offer a comprehensive and seamless pathway to success by preparing students to complete Niagara University's Master of Science degree in TESOL.

GATEWAY TO THE FUTURE
Festival's platform will host state of the art amenities, curated shops and captivating dining. Connecting the towers will be an immersive pedestrian bridge, with remarkable outdoor elements, serving as a gathering space for residents to relax while taking in the full retail experience. The architecture of the bridge features a unique curving, fin-like design, creating a powerful contrast to the glass structures soaring above.
Acting as a gateway into South VMC, Festival's platform truly uplifts its striking towers, allowing this new landmark to take centre stage in downtown Vaughan. Residents will feel they're so much more than homeowners – they're members of a thriving community.

South VMC is quickly transforming into a prosperous downtown in Vaughan, with Festival designed for a diverse population. Seamless transit access and new commercial development close to major highways create a hub of employment opportunities that will be central to Festival residents. Festival is set to be the new landmark in South VMC, becoming a hub of culture, convenience and entertainment. With premier shopping, lavish food options and every modern service imaginable, Festival will set the standard for new, urban districts. For the growing population of professionals seeking a work-life balance, Festival will offer a variety of in-suite designs in a welcoming, multi-dimensional community – surrounded by South VMC's expansive amenities and green spaces.
EXPERIENCE WORLD CLASS AMENITIES

At Festival, amenities are on a scale never before seen. Spread out over 70,000 square feet across the platform, these mega- amenities are like an entire mini-city. Designed like a giant pavilion, with some areas outdoors and others inside, these amenity spaces truly take leisure and fun to a whole new level. With all kinds of games, pools and water-themed play, party and hospitality areas, and arts and crafts areas, these amenities will appeal to residents of all ages.
To get more information on this amazing new development, fill out the form below
NICK CACCAVELLA
INFO@GTACASA.CA
416-271-1305